Contracting can be a lucrative gig, but only if you get good at managing two things: time and money. We've talked before about managing money, but for contractors, the situation can quickly become complex. Juggling multiple clients, income sources, and accounts — as well as trying to get new business on top of your day-to-day personal activities, can really test your organizational skills. Not to mention the more time you spend on unpaid admin, the less time you have to make money.
Even so, more and more people are choosing to supplement their income with contract work, or are striking out on their own completely. This aligns with recent trends in the job market where an increase has been seen in the number of people working from home, as well as those finding new ways to make money online.
"47% of hiring managers are more likely to hire independent professionals since the COVID-19 crisis than they were in the past," according to new research by the giant freelance platform Upwork.
According to a 2020 Forbes article, "three quarters (76%) of surveyed executives plan to increase their use of independent professionals…"
Whether you're currently self-employed or just thinking about freelancing, here are three tips on how to manage your money as a contractor.
1. Separate the business from the personal
Creating a separate business account with your bank will make it a lot easier to manage your money as a contractor. Paying your own tax as a contractor means you'll need to keep a record of your business's income and expenses. This is much easier when your business's account history is kept separate from your personal spending.
As a contractor or someone who completes freelance jobs, your income tax is likely calculated differently than if you were an employed individual. You'll likely want to seek professional help with your tax returns as it's not as simple as the standard employment tax. A personal finance app with features like labels and categorization will make tax time a breeze. Read more about tracking your tax with PocketSmith.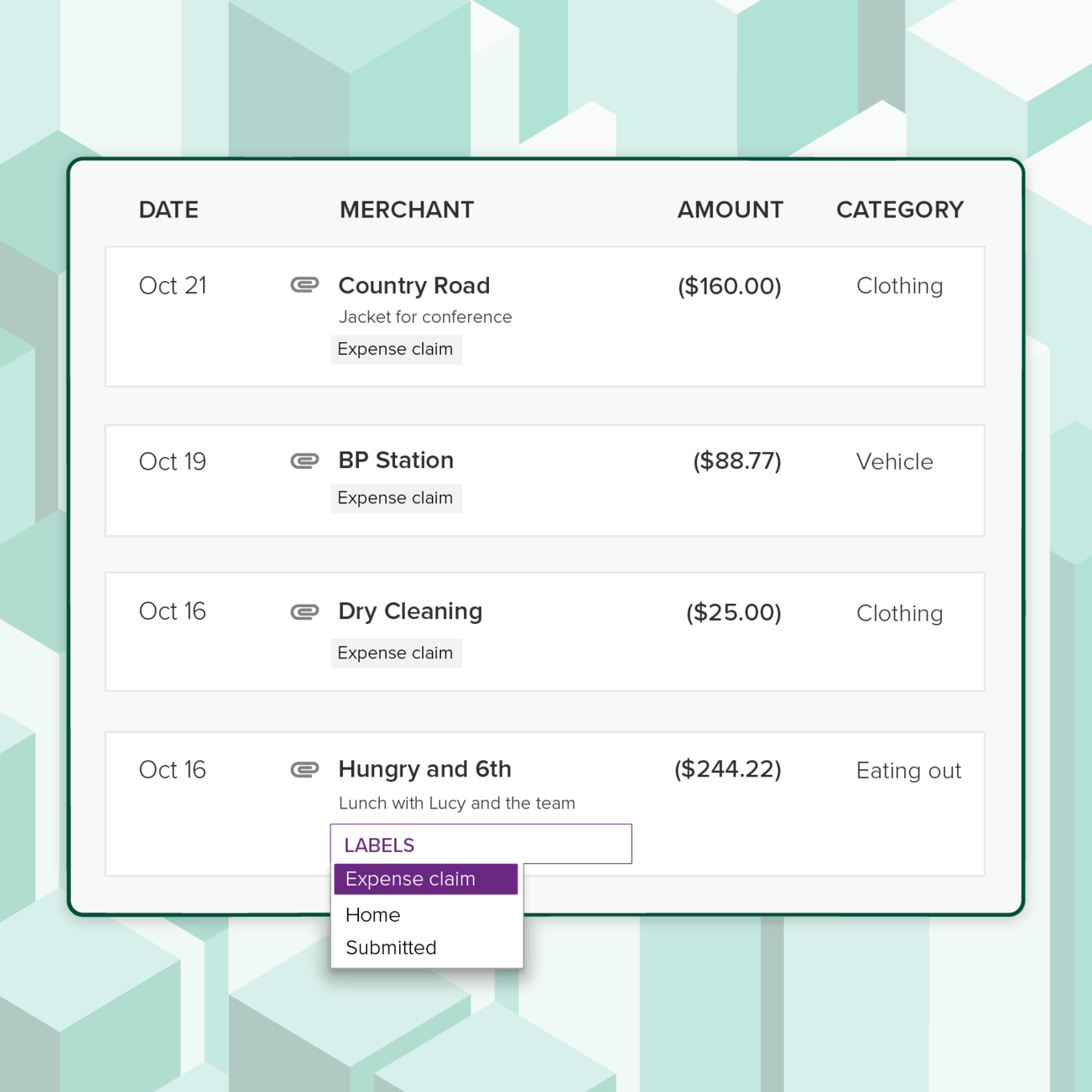 2. Budget for your business
If you're not already keeping a budget, now would be a great time to start. Managing money always starts with creating an effective budget. Putting this into practice now can have huge positive impacts on your personal life as well as your business.
Benefits of budgeting for your business as a contractor include:
Being prepared for regular business expenses.
Manage irregular income more easily.
Making it easier to save money for purchases that will help your business grow.
If you need to use a credit card for your business, you may want to think about getting a business credit card which will often offer lower interest rates, higher credit limits, and longer repayment schedules. If used correctly, this could even help you increase your personal credit score.
3. Manage multiple incomes effectively
Offering a product or service as a contractor means you'll be dealing with multiple clients, often at the same time. Multiple clients means multiple sources of income. According to an article from CNBC, most self-made millionaires generated their income from multiple sources. With multiple sources of income from contracting and freelancing work, you have extra money to deposit into your emergency fund and give you financial stability should the worst happen. In the long term, you'll likely want to use your increased personal capital to invest and grow your net worth. If you share similar financial goals, you'll want to read more about managing multiple streams of income.
While some people can get away without actively managing their income, the truth is that contractors need to take a more proactive approach. Dealing with clients, accounts, and tax obligations can be a big step for the unprepared. Working as a contractor takes up a lot of your time and it's important to invest that time wisely. If you can find ways to save time in the future, then you'll be in business.
PocketSmith helps you actively track and manage your finances. Work toward a brighter financial future with features like live bank feeds, multi-currency support, Xero integration, and much more. Craft financial success as a contractor — manage your money with PocketSmith.