The 31st of December is always a date for celebration. While new year's goals can be a bit cliche, this New Year's Eve in particular I'm looking forward to putting 2020 (what a year!) behind me, and focus on 2021.
I'll be ending the year with a good glass or two of Central Otago Pinot Gris. I usually fill my last day of the year with things that are meaningful to me. One of those things is spending time planning financially for the year ahead.
On the last day of the year, I always sit down and plan out our money for the next 12 months. The more Pinot Gris I drink, the more fanciful those plans become!
Take stock of what worked and what didn't
I look back through my PocketSmith Income and Expense spreadsheet for the year just gone and take stock of the final numbers and of all the categories where we spent money. It's the time of year to reflect on money habits that developed over the past year and which ones I want to bring forward into the next one.
I observe what worked and also what didn't. I question each category to work out if our budgeted spend gets to carry on into the next year or not.
If there was spending where there shouldn't have been - like on car repairs - it gets me thinking about the year ahead.
Maybe it's time to replace the car. Or maybe I should allocate more money each month for repairs? If there was a drop or increase in income, I look at why and I predict our income for the next year.
And I look at the entire year and compare it to the year before and just gauge how we are tracking year on year. How do the savings accounts look? Are there ways to save money that we haven't been utilizing? Taking an in-depth look at your personal finances over the past year is necessary in knowing what you need to do in the year to come.
What I always find interesting is that it's always better than I thought it would be, which is motivating and encouraging! It's often a positive psychological reward for a year of conscious spending and a great encouragement to continue reducing the number of impulse buys I make.
I look at our savings rate and I'm always surprised that each week when I chose to make an investment, instead of spending that money, how small amounts add up to large amounts over a 12-month period.
I'm proud of myself for making many small but ultimately good decisions which my whole family will benefit from for years to come.
Turn next year's dreams into reality
When I know exactly what we spent our money on for the year just finished, it gives me a chance to dream about the year ahead. Because I can dream with real numbers, based off the year before.
I think about what I might want to buy and do and I talk to my family about what's on their to-do list for the year ahead. We chat about how they might like to save and spend money in the New Year too and what their financial goals are. It's a collaborative effort.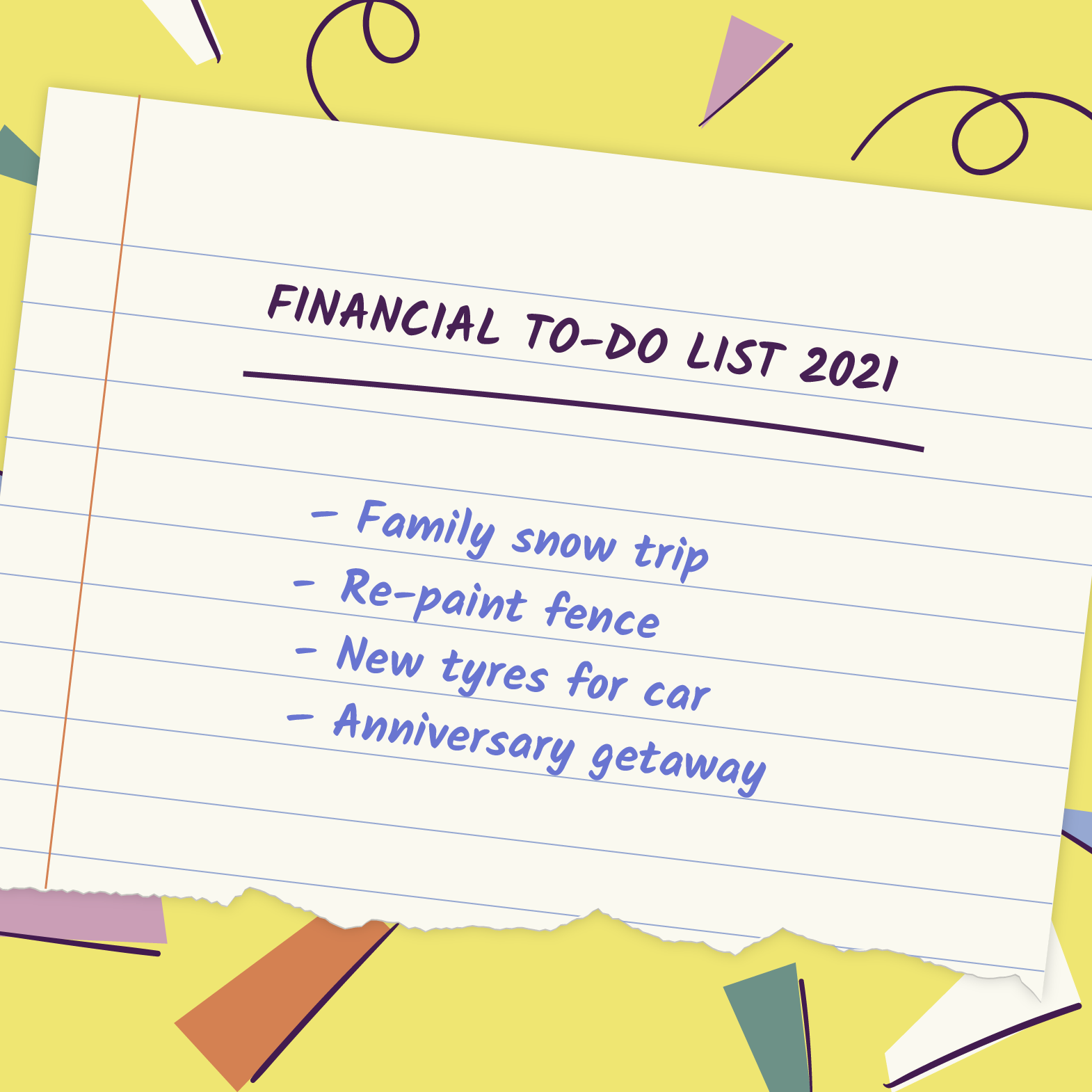 It prompts me to seek out opportunities and it keeps me curious because I know I can make things happen for each of us if we plan for it.
Case in point: I decided that in 2020 I wanted my own space, a She Shed if you will. Somewhere I could go to and be alone in to write and create with no interruptions.
Was it just a folly to want my own space somewhere outside in the garden? I have a house that has a spare room after all. Building a shed is a cost we could do without BUT what opportunities could it give me that I couldn't achieve in the house?
So, throughout 2020, despite all the financial implications of lockdowns and lost income, we allocated money to the project and we made it happen. I am now writing this in my very own She Shed, in my garden - and all because I dreamed it and planned for it!
Dreams can come true, but it rarely happens by accident.
Budget for the year ahead
With the past now in my rearview mirror, I look at the big, wide wonderful view ahead and I begin to use the same budgets from last year to set some money goals or benchmarks to achieve for the year ahead. Many of them are easy, like creating a budget to pay my car insurance each month and others are harder, like planning for a high and consistent savings rate.
I don't really go for the whole 'New Year financial resolution' thing but I do set up new savings goals, like saving up for a major one-off purchase (replacing the car, perhaps?). I then continue our consistent saving towards bigger, longer-term goals that just carry on from previous years.
I think about how I will make our multiple streams of income fit our budgets for the coming year and I try hard to budget for the unknown. Some of our income is certain, some is not. So I dream about what a bumper year might look like and what next-level goals we could reach. I plan for a low-income year as well, because that makes me resilient if we have another tumultuous year like 2020.
Plan now, and reduce stress later
I control our spending from the get-go. Another way to look at it is to say the work I put in on New Year's Eve gives my family the permission and freedom to spend in the right places for the coming year. It takes away any financial stress and that is a wonderful feeling.
This simple planning sets me up to succeed - but also sets me up to cope if a crisis like COVID-19 comes our way again. I certainly never had "financially plan and prepare for a global pandemic" on my to-do list for 2020. But I was able to easily adapt my plans to this new normal we found ourselves in.
If one thing is certain in life, it's that there will always be good times and bad. And we can plan for the unknown.
Have a Happy New Year
I love December 31st and my New Year's Eve money ritual of sitting down with PocketSmith to reflect back and plan ahead. I genuinely do!
And I wake up on January 1st feeling excited about the possibility of what's to come, knowing that I've planned as best I can for both the worst year and more hopefully, the best year.
So many of the decisions we make tie back to money. If I can have that under control then I can welcome and adapt to whatever comes my way.
---
Ruth blogs at thehappysaver.com all about how she and her family handle money. What's the secret? Spend less than you earn, invest the difference, avoid debt and budget each dollar that flows through your hands. She firmly believes that if you can just get the basics right, life becomes easier from there on in.