I have always been a budget-conscious traveller, but it's important to strike a balance between not paying more than you need to, whilst not missing out on experiences that will enrich and make your trip memorable. With that in mind, here are some budget-friendly tips and ideas for travelling in your own backyard.
1. Consider a cheaper accommodation alternative
3. Look out for cheap activities and attractions
1. Consider a cheaper accommodation alternative
The most expensive part of your holiday is likely to be your accommodation so this is also the area where you can make the most savings. If you want to have a cheap holiday, be sure to do your research and not impulsively purchase the first deal you come across. The cost of getting private rooms at even a budget hotel can add up fast. Don't be shy of contacting camping grounds or accommodation providers that don't provide online booking – you might be surprised at their offerings. Camping grounds often have cabins available for a modest fee.
With many providers slashing their prices to attract more bookings, another option is to rent a campervan which will cover you for your accommodation as well as your transport! Depending on the area, you may still need to pay a little to stay in a camping ground, but there may also be designated areas where you can stay for free if your campervan is self-contained.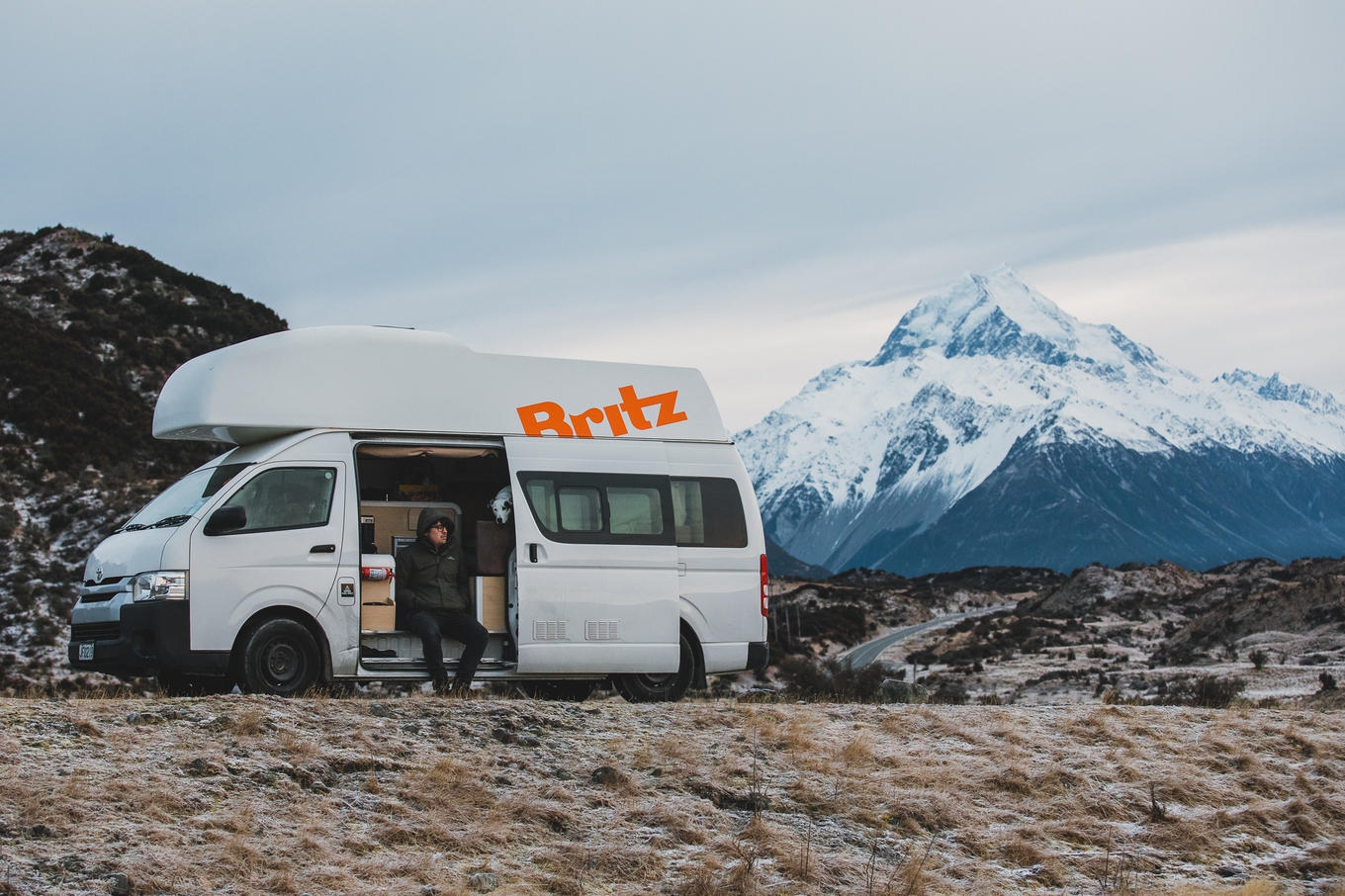 You can also look into campervan relocation journeys, offering very cheap rental in exchange from driving the campervan to a specific location. Check imoova.com for listings in your country.
It's even better if you don't have to pay for your accommodation. You could look into doing a house swap, or even house-sitting – where you can stay in someone's home in exchange for watering their garden or taking care of pets.
Check out the following sites for your country:
2. Get on the road
Buckle in for a good old road trip! By staying closer to home you can take the car rather than forking out for flights. This also gives you a whole lot more flexibility if your plans change, and is much more eco-friendly.
As already mentioned, you could rent a campervan and you'll also save on accommodation – bonus! No more need to book hotel rooms, just see where the road takes you. Recently, we took advantage of a campervan rental deal and traveled from our home in Dunedin, New Zealand to Aoraki Mount Cook and surrounds over five nights. We stayed in a camping ground one night, and were able to camp for free the remainder of the time. I'll be honest and say that it was during winter so it was pretty cold, but we had plenty of bedding to keep us warm as we slept!
3. Look out for cheap activities and attractions
Holiday expenses can quickly add up if everything you do costs money but keeping yourself entertained on holiday doesn't have to break the bank. Take advantage of any locals' deals that tourism providers are offering, and also check out the free or low-cost activities in the area.
Knowing how much you can spend on average per day allows you to make decisions based on what you actually have, rather than whacking it on the credit card to deal with later. Set yourself a spending limit per day so that when you find something that you really want to do, you haven't spent everything on things that you didn't need.
Going on a day walk or taking a trip to the beach generally costs nothing at all and can soak up a fair bit of your time! Use the opportunity to get out there and enjoy the great outdoors.
If you're feeling more adventurous you can even do a multi-day hike, camping or staying in huts (for a small fee) along the way. For budget travelers, this is my absolute favorite way to holiday as you get to see locations that are otherwise unreachable, disconnect from your devices, and get a good amount of exercise — all things that are great for your wellbeing!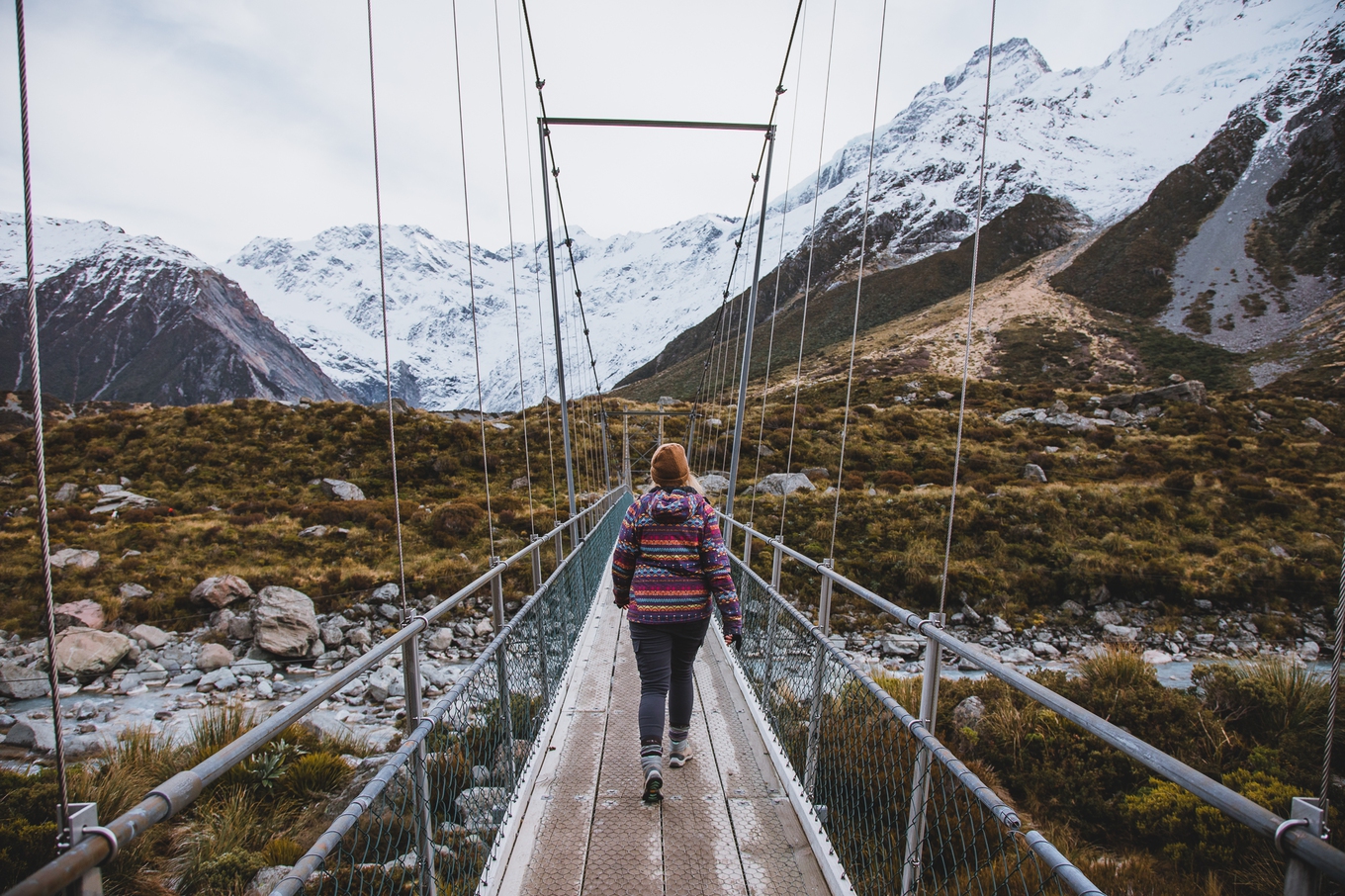 This kind of adventure does require you to have appropriate gear which you'll need to carry on your back, so it's not for everyone! But if you have your own hiking boots then the rest of the equipment can likely be borrowed from friends or rented to keep costs down. A keen daywalker, I initially thought I would not be able to cope with carrying a load but if you have a reasonable amount of fitness, pack light, and follow all recommended guidelines you should be fine!
4. Save by self-catering
Being able to self-cater is a surefire way to reduce spending. You don't need to avoid eating out altogether — just engage in some mindful spending and consider how often you do it. You can save on the road by packing snacks for the car and taking your thermos to get your coffee fix.
If you enjoy a wine or beer you can save money here too by stocking up at the supermarket (or liquor store) or getting amongst the happy hour at the local bar.
5. Set up a holiday budget
No surprises here! Having a budget and money set aside for your holidays is an effective way to avoid overspending. When you're on holiday, shopping can be a fun way to get to know a new place but holiday spending does have a way of sneaking up on you. Knowing how much you can spend on average per day allows you to make decisions based on what you actually have, rather than whacking it on the credit card to deal with later.
If you don't already have one, start a Holiday Savings account and set up a regular transfer to it. How much money you will need will vary depending on your holiday style, the number of people you are covering, and the length of your trip. Estimate how much you will need, taking into account accommodation, transport costs, insurance (if applicable), food, and activities, and then add a little buffer for any extras that might come up!
When it comes to finalizing your holiday plans you'll know how much you can afford, allowing you to prioritize where you spend your money. If you want to take that scenic flight, maybe consider going with a more budget-style accommodation in order to free up those funds.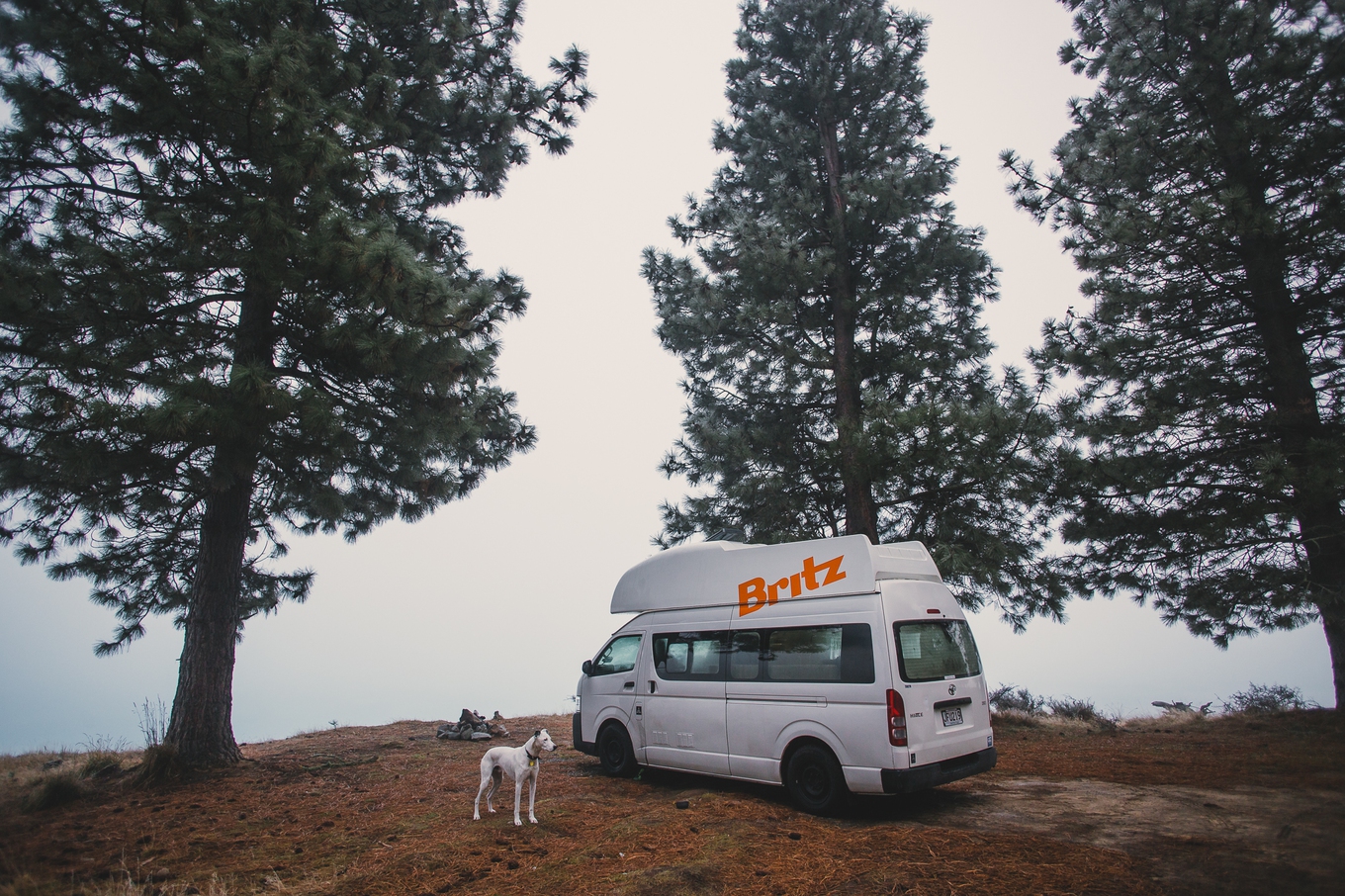 With locations further afield off the table, now is a great time to see what's on offer closer to home and uncover some hidden gems! Wherever you end up this holiday season, be sure to do a little research so that you can prioritize spending money on the things that will make your holiday memorable, while foregoing the things that don't matter as much. Enjoy the company of your loved ones, stay safe, and take the time to enjoy the simple things!
---
Amanda is a member of our Customer Support and Education team, answering user queries and crafting PocketSmith's Learn Center user guides and how-to videos. When not helping users get the most out of PocketSmith, she can be found exploring New Zealand's famous hiking trails and working as a freelance photographer.