You can tell a lot about people from the things they keep on their fridge. It could be family photos, a child's school award, a souvenir magnet from overseas. Among other things, I keep a magnet from a good friend that says "Start Each Day With A Grateful Heart." Gratitude is important. It keeps us grounded in the now.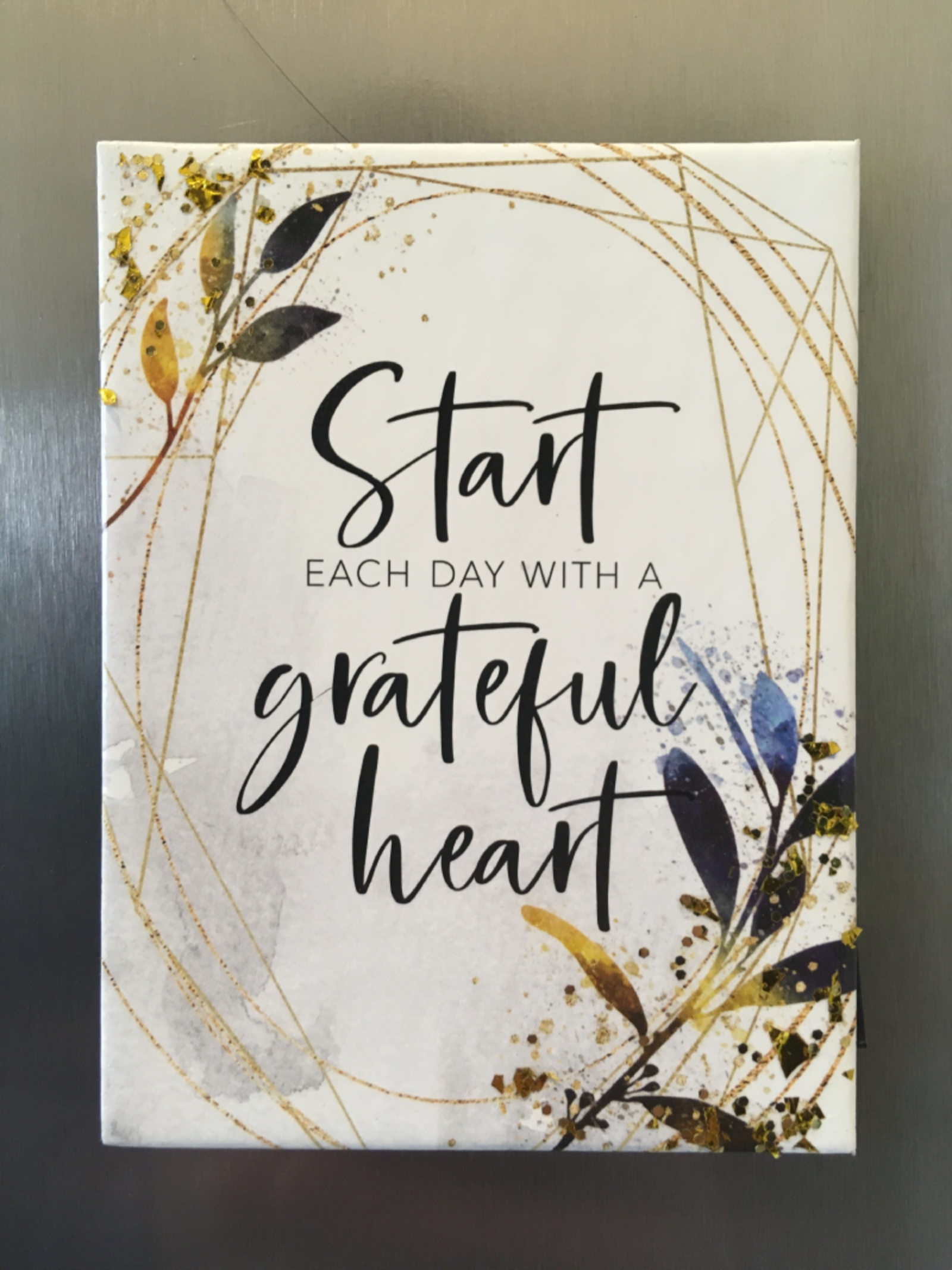 Today, I'm grateful for sunshine, tomatoes fresh from the garden, long walks…. and PocketSmith's nesting categories.
See, I'm a freelancer, which means at any one time I could be dealing with five or more different sources of income. This last financial year alone, I have had:
Government cost of living payments
Charitable giving tax credits
Salaried PAYE income
Monthly blogging income
Weekly income from two different regular clients
And a whole heap of irregular income from one-off clients, individual projects, BuyMeACoffee subscriptions, and more.
Could I handle all these different sources of income without PocketSmith? Probably. But it would do my head in, and it certainly wouldn't be fun.
Does PocketSmith make my life a whole lot easier when juggling these multiple sources? Heck to the yes. Here's how…
Nesting categories
I honestly don't think I could juggle money management as a freelancer without nesting categories. The thought of only having one overarching category for all my income makes my skin crawl. As it is, PocketSmith allows up to three layers of nests — and boy do I use them!
Top Level: Income. This is my parent category, so it doesn't run its own budget. My sub-categories get rolled up into here.
Layer 2: Freelancing and Other. When I made the transition from PAYE employee to self-employment, I needed a way of delineating that in my budgets. Freelance income goes into Freelancing. Anything else, including extras like the Government COL payments, goes into Other.
Layer 3: Individual Sources. Here, each client gets their own category and their own budget. These might be one-and-done projects, sporadic once-a-month-or-more check-ins, or regular weekly tasks.
Layer 4: Consulting. I didn't think I had any subcategories at this level, but I do! One of my Layer 3 categories is for "PocketSmith Consulting" — I then have individual consulting clients nested under this.
Calendar management
I love my tax agent — #thanksHnry — however… The drawback of tax being deducted before it hits my everyday accounts (and therefore PocketSmith) is that I'm never 100% certain of the amount to set for a client's budget. With regular clients, I can smooth it over by setting a monthly amount. But with a single project, it's more of an issue.
I'm getting better at predicting that net (after-tax) amount, but it is always a guess, which is where the PocketSmith calendar comes in.
When I send an invoice, I add an approximate budget against that client. That way I can see it in the Calendar, so I know to factor it into that month's budget, but I also know it's likely to change a little. It's not set in stone. Once the invoice is paid, I check my calendar, click into that individual budget, and update it to the exact amount that was paid through. Now my calendar is once again accurate. Easy as!
Roll-up functions
Nesting categories and the roll-up function go together like fresh homemade bread and lashings of butter. Or marmite and cheese. Or a hot coffee after a long walk. You get the idea. They're a good fit. They work well together.
I love my (many) subcategories, but I don't want to see their individual amounts all the time. On my dashboard, I keep my earning and spending donut set to "roll up sub-categories into parent category". This gives me the broad overview at a glance without bogging me down in extraneous detail.
Likewise, with my Budgets page. The flexibility is even greater here to go as granular or as broad as I'd like. I tend to roll budgets up to the Top Layer Income category and see my overall total income. If I want to, I can also roll to Layer 2 and see the balance of Freelance income vs. Other income. For my PocketSmith advising in Layer 3, I can roll up all consulting clients into their own parent category. And for yet another option, if I want to see all that glorious detail, I unroll the budgets, expand all categories, and see how each active budget is tracking on an individual client level.
It might seem like a lot of options. That's because it is! I love the flexibility and the versatility of PocketSmith's systems. When I want the broad overview, I take a thirty-second look at my dashboard. When I want all the nitty-gritty details, I can do a deep dive. Juggling multiple sources of income isn't easy, but these days it's more important than ever — and PocketSmith makes it a breeze.
---
Rachel E. Wilson is an author and freelance writer based in New Zealand. She has been, variously, administrator at an ESOL non-profit, transcriber for a historian, and technical document controller at a french fry factory. She has a keen interest in financial literacy and design, and a growing collection of houseplants (pun intended).