Business owners, whether they are enterprise owners, freelancers or side hustlers, have many things on their plate on any given day. Between managing employees, meeting with clients, and working on funding options, it's safe to say that business owners are left with little time to take care of their needs.
Fortunately, there are plenty of tools that can help business owners achieve a better work-life balance. Here are eight apps and platforms to help get, and stay, on top of your work activities.
Trello
Trello is a popular project management platform that employs the kanban board method. A board is composed of multiple lists which represent each step of your workflow (e.g. in progress, under review, etc). Within those lists are cards that feature a specific task and contain the task's name, due date, and the person assigned to it.
The way tasks are arranged offers easy visualization to keep teams in the loop for all work going on within the business or with your clients. Plus, you'll be able to easily spot any backlogs and check in with who's assigned to the task.
Trello's free plan is surprisingly robust, with unlimited cards, members and file storage of 10KB and under. For scalability and more complex features like their timeline view, they have a variety of paid options.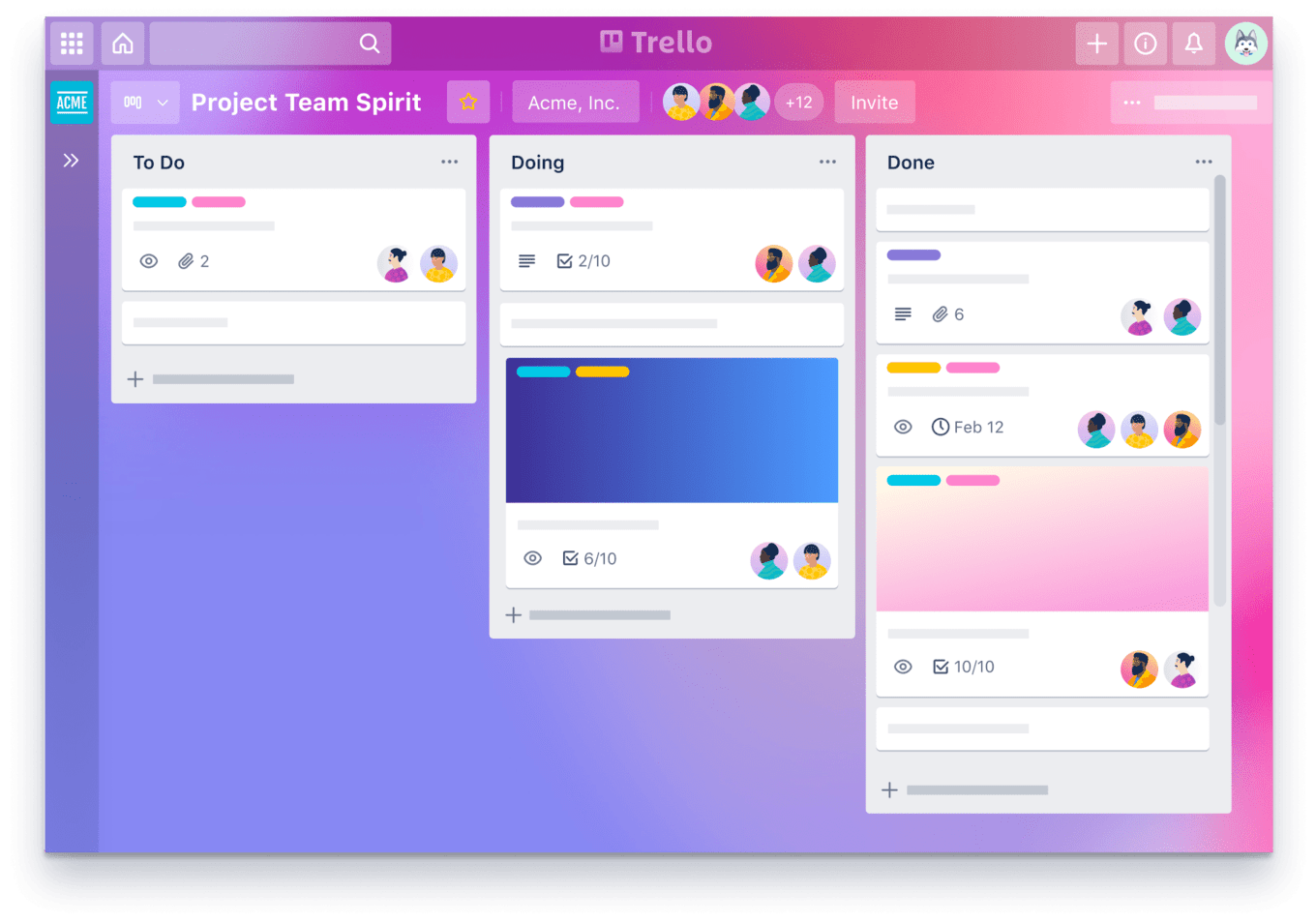 Image via Trello
Slack
You won't have to suffer through formal emails with this app! Slack is a messaging app that can be a great tool for easy communication if you're working remotely. It supports instant messaging, video calls and even screen sharing if you're in a virtual meeting.
With Slack, you can create different channels intended for various projects and teams. This makes it easier to organize files and keep the conversation consistent with what the team is working on. You can also set the channel into private or public.
Slack also integrates with other productivity tools, making it easier to send files, assign tasks, and schedule meetings. While the free plan includes plenty of features, its paid plans do offer improved collaboration tools and increased security options.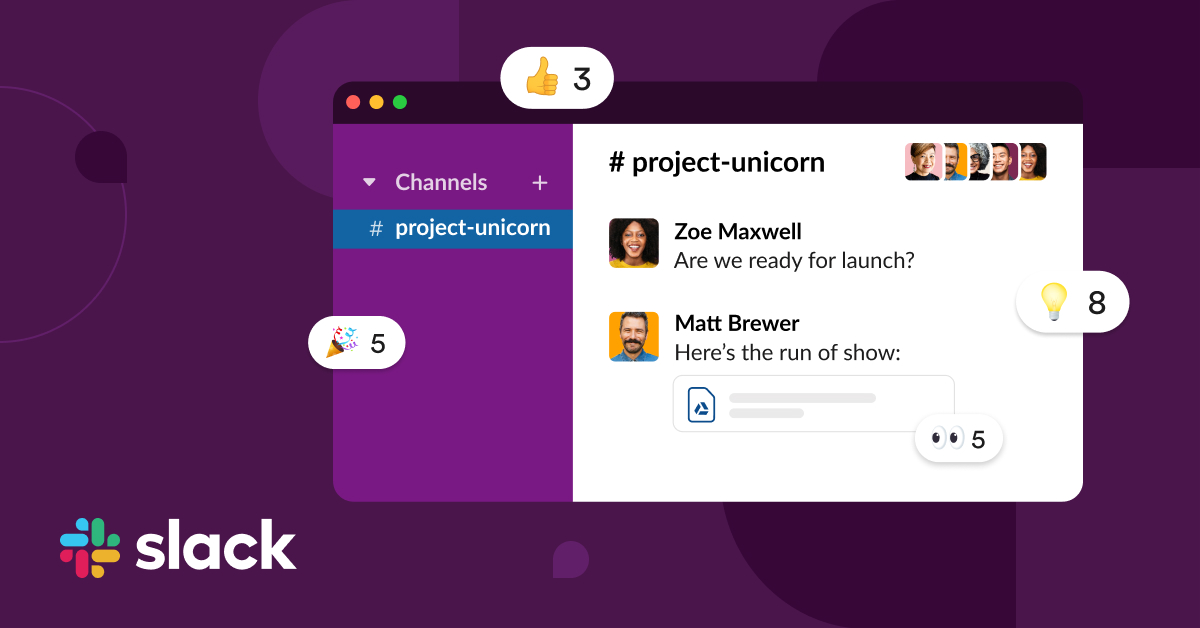 Image via Slack
StayFocusd
Downloaded as a Chrome extension, StayFocusd's goal is to reduce your time on 'time-consuming' websites like social media. In other words, it restricts your web activities during your working hours, ensuring that you increase your productivity.
You switch on the extension in your browser then input the name or URL of the website you want to block and for how long. You can choose between an hourly or daily basis. Once you've set it up, the tool won't allow access to blocked websites within that specific time frame. You can also block notifications so that they won't appear and cause distraction.
As a Chrome extension, it is completely free to download and install.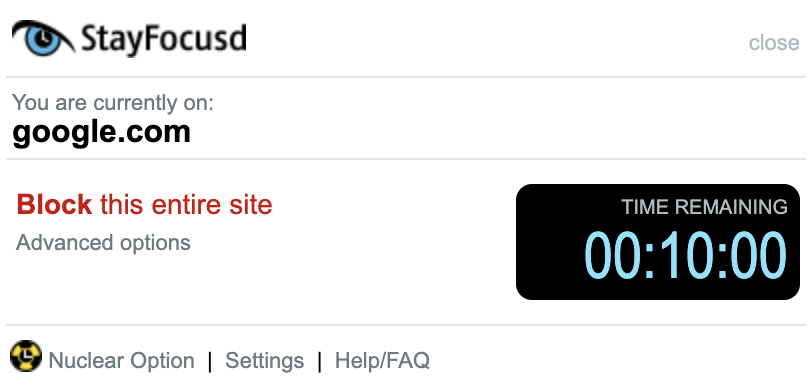 Image via Google Chrome Store
Toggl
Time-tracking has never been easier with Toggl. It's a simple tool for keeping track of the time you or your team spends on one task. Plus, if you're employing freelancers and part-timers, it has a built-in feature that lets you calculate their payment based on the specific number of hours.
Toggl also lets you look at different reports and see how much time you spend on each project throughout the week. And with the Pomodoro Time Management Technique feature, you can incorporate your work and breaks into regular intervals to avoid burnout.
Like other tools, Toggl offers free and paid plans. The price for the premium plan starts at $18 per user per month. They also offer a 30-day free trial of their premium subscription, so you can make try out the additional features before you commit.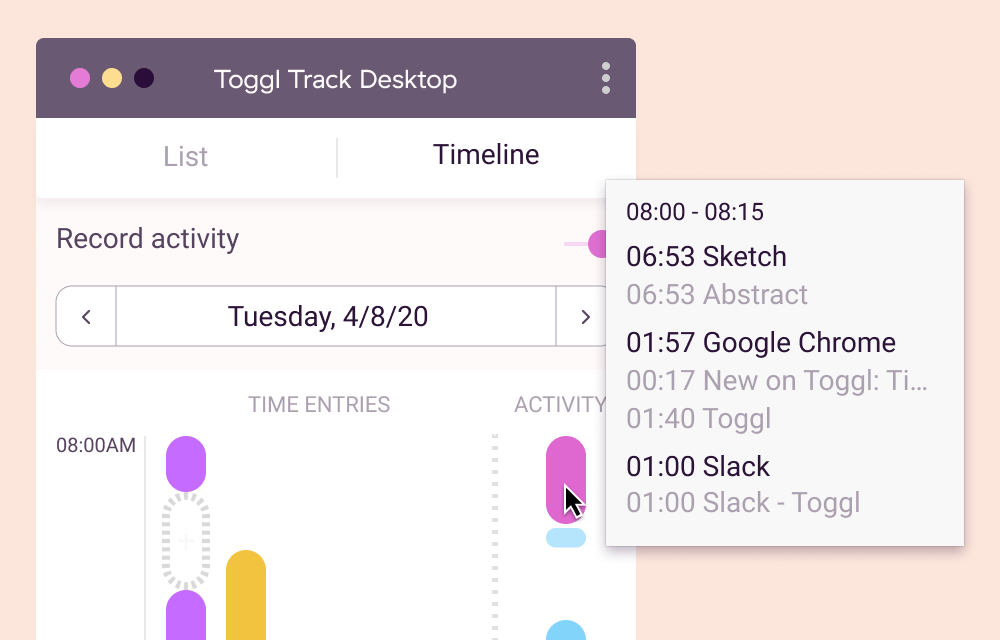 Image via Toggl
Asana
You may have heard of Asana already, as it's one of the most widely used project management apps out there. Asana is a team collaboration and productivity tool that helps business owners and freelancers stay on-task and organized. You can create a list of tasks that need to be done and assign them to team members but unlike other similar tools, users can also choose to view the tasks in a kanban board, as lists, calendars or timelines.
Asana offers a serious amount of integrations as well as an extensive resource center for upskilling yourself, including Asana Academy which is filled with interactive courses, video lessons and webinars.
Their free subscription can accommodate unlimited projects, messaging, and multiple project views. If your team is composed of less than 15 members, you can take advantage of the free plan forever. If you're after more features or added users, Asana's Premium plans come at a relatively modest price.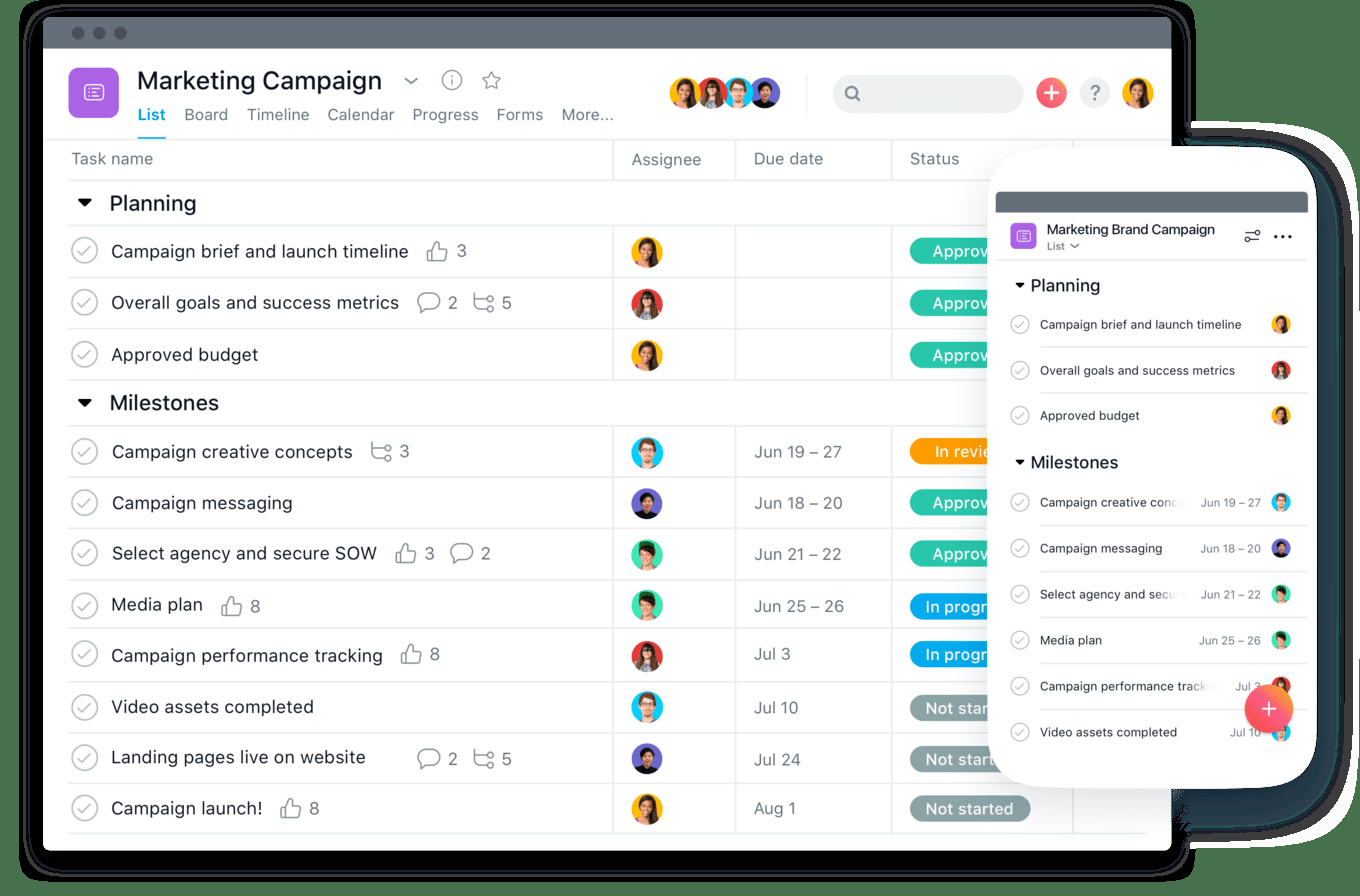 Image via Asana
Expensify
With Expensify, you won't have to worry about losing your receipts or spending a ridiculous amount of time finding them when tax time comes. Using the Expensify mobile app, you can scan or take a picture of your receipts and store them digitally, making it easier for you to track them when needed.
Expensify also offers invoice tracking, so you can keep on top of the invoices you're sending and receiving. If you're worried about safety and security, the app includes two-factor authentication.
Unlimited scanning and receipt storage is only offered on their paid plans, however, their free plans offer much of the same features at a capped amount of scans per month.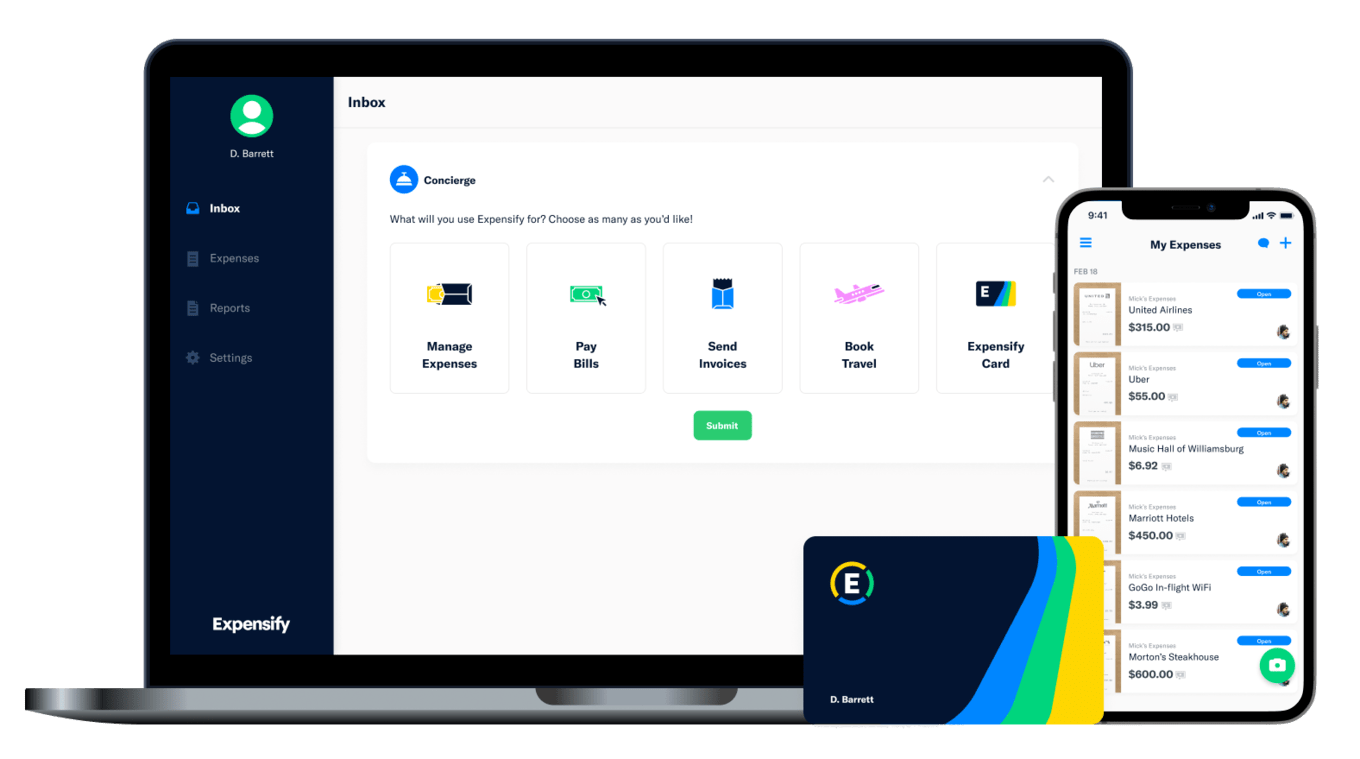 Image via Expensify
Google Calendar
If you're looking for an easy way to plot your activities and schedule for the week, month or year, Google Calendar can be an excellent tool. Available on desktop, Android or iPhone, your calendar automatically syncs across all your devices. It also integrates with many other applications, including Zoom, Google Meet, and Gmail, making it a perfect planning tool for small business owners.
With Google Calendar, all you have to do is to create an event for a specific day for any meeting, celebration, brainstorming session and more. You can invite others to these events and have them RSVP, so you'll have a rough idea of who's going to make it.
As part of Google Workspace, their suite of business and collaboration tools, there are paid business plans that offer features like increased cloud storage but its free version may be robust enough for your circumstances.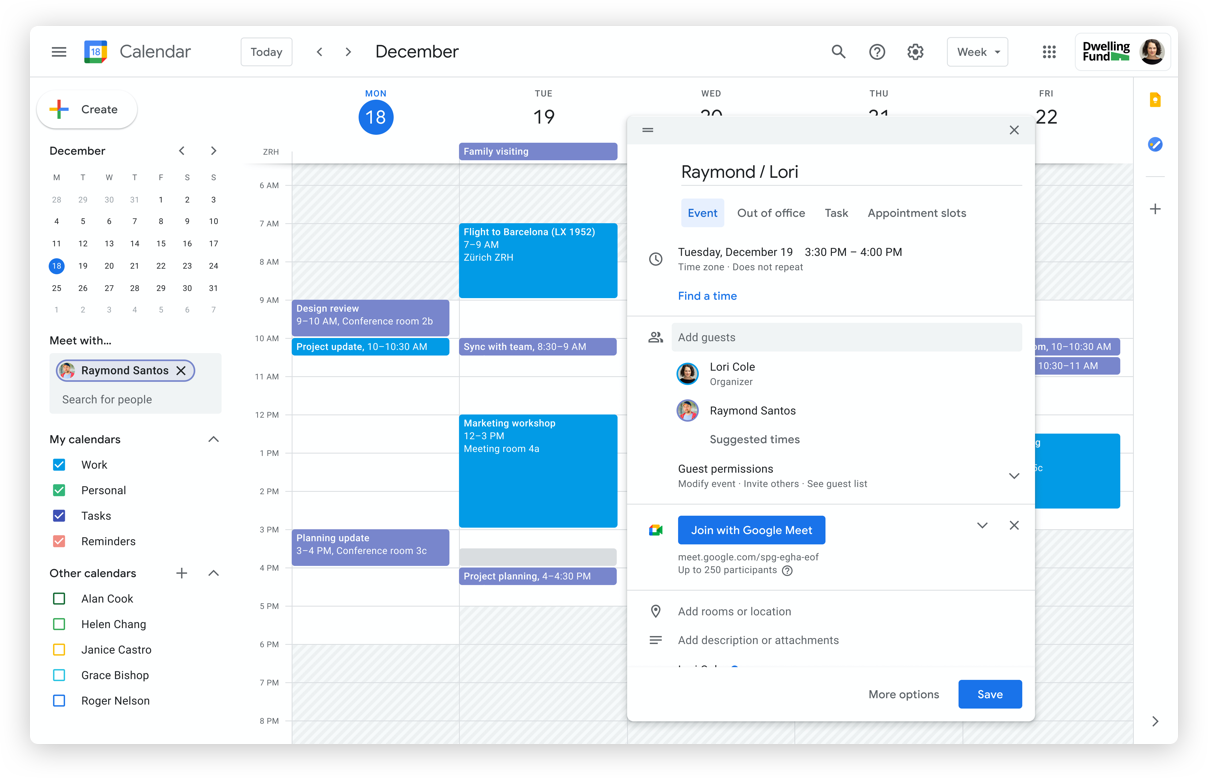 Image via Google Workspace
PocketSmith
Say goodbye to spreadsheets! PocketSmith is the finance software that lets you be productive with your money, your way. With PocketSmith you can easily organize and categorize your transactions, plan ahead with personalized budgets, forecast up to 30 years into the future, generate Income and Expense reports, manage multiple currencies and more.
PocketSmith also offers a mobile app alongside their desktop app, so you can manage your finances on the go. Record-keeping doesn't have to be a chore when you instantly attach a receipt, invoice, warranty documents and more to a specific transaction.
PocketSmith has both free and paid versions, with its Premium and Super plans offering automatic 10+ years' projections, unlimited budgets, and automatic bank feeds, transaction importing and categorization.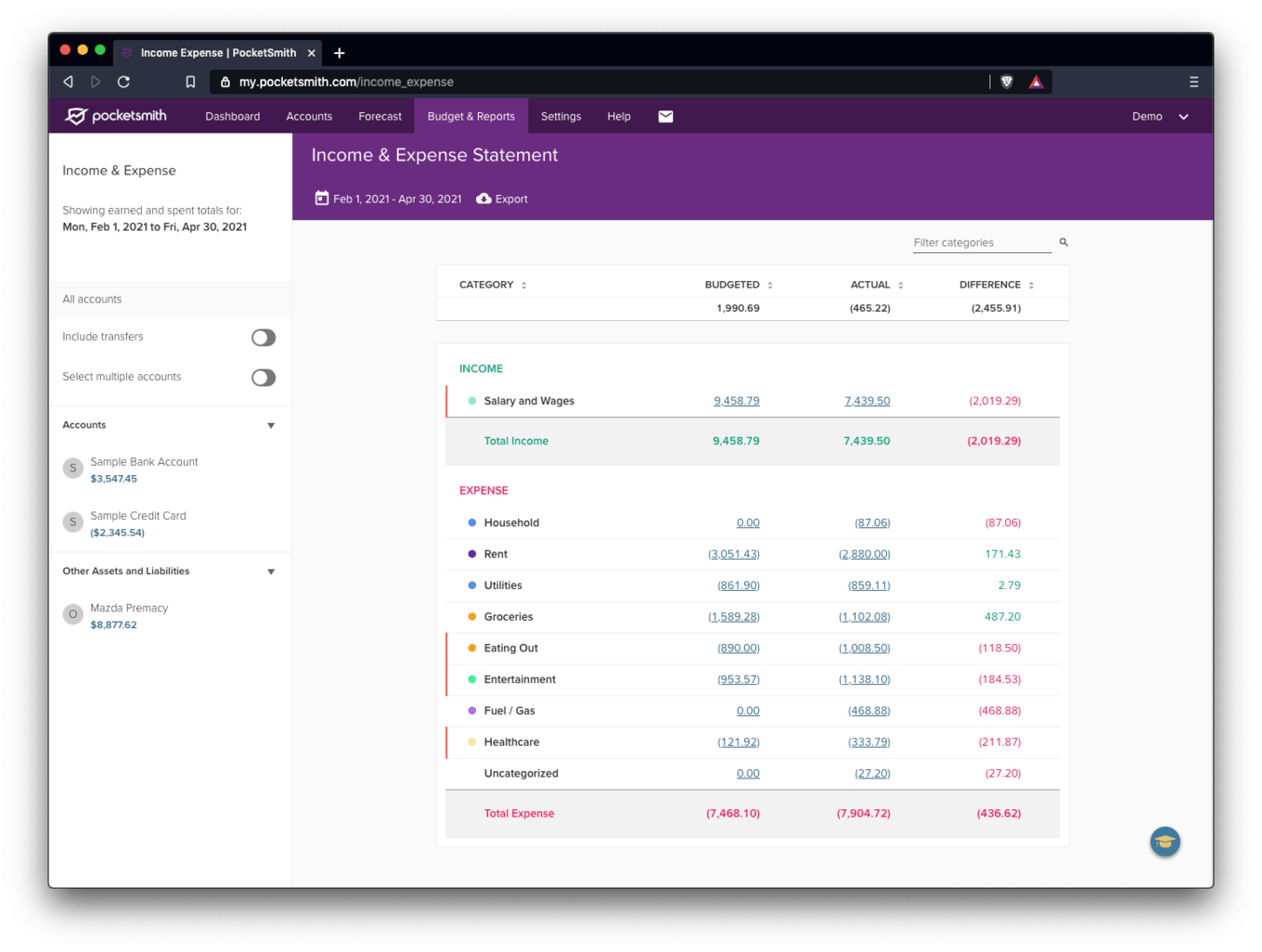 Image via PocketSmith