Getting into your first home may be easier than you think. Not many people seem to know, but there are products on the market whereby you 'only' need a 5% deposit. I say 'only' as if you are buying a house for $800,000, you still need a $40,000 deposit, and that's a big chunk of money for one person to save. But with the First Home Loan, you may be able to realize your dream of owning your own place sooner than you thought possible!
The 5% First Home Loan — what it is, and how do you get one?!
You've got a good job, earn a decent income, and have been paying hundreds a week in rent with no issues. But saving that 20% deposit, which could be hundreds of thousands of dollars with today's property prices, just seems like an impossible task no matter how hard you try. Enter the First Home Loan!
With just a 5% deposit required, this allows lenders to provide mortgages that would otherwise not fit their criteria ('normal' bank policy requires a 20% deposit for an in-situ property or a 10% deposit for new builds).
There have been some recent changes to the First Home Loan, which open this product up to more people than ever before. Effective 1 June 2022, property price caps were removed, providing would-be homeowners a greater choice of properties. These changes give first-home buyers a better chance of being able to buy a property at a price that actually reflects the current housing market. There was also the introduction of income caps for single applicants with dependants (Note: These changes only apply to the First Home Loan — different criteria apply to theFirst Home Grant andFirst Home Partnership schemes).
How do you qualify?
Only selected banks offer this loan product, and it is underwritten by Kainga Ora, so there are some specific criteria that apply:
You have to be a first home buyer, and you have to live in the property.
The income cap for a single applicant is $95,000 or less. For a joint application, you have to earn a combined income of $150,000 or less, and for a single applicant with dependents, your income is also capped at $150,000.

It is important to note that income is based on the previous 12 months' earnings, not the previous tax year or your current income — so if you are lucky enough to have recently received a pay rise that takes you over those income caps, you may still qualify.

You have to have been in the same job for at least 12 months. If you haven't, you need to have evidence of two years of employment history in the same industry. This can be verified by previous employers simply confirming you worked for them, your job role and duties, and how long you were employed for.
There are a few other criteria that apply, but it's really nothing that is out of the ordinary — you have to be a New Zealand citizen or resident, you can't have a large sum of valuable assets or have a 10%-15% deposit. You also need to meet the bank's specific lending policy. For example, banks have restrictions on the size of property they will lend against if you're buying apartments, and you have to meet the bank's affordability criteria (i.e. they have to ensure you can afford to repay the mortgage you are taking out).
What amount could you be borrowing?
This will vary on a case-by-case basis as everyone's financial position is different, but if we assume:
A single applicant, with no dependents
An average cost of living
No other debts (loans/credit cards/Buy Now Pay Later)
$95,000 salary
3% contributions to KiwiSaver
You could borrow in the region of $550,000-$600,000. Add in a border, so you have a friend living with you, and this could go up to around $630,000 (though keep in mind the property needs to match the household composition, so you would need to be buying a two-bedroom property in order to include a border as part of your application).
For joint applications, assuming the same scenario but with a combined income of $150,000, you could borrow in the region of $900,000 — add in a border and this could go up to around $930,000.
These figures are based on interest rates and bank policy as at 23/08/2022. This does not constitute an offer of lending, but serves as an indication of what you may be able to borrow. Full verification of income and outgoings is required.
Keep in mind these are the income caps — if you don't earn as much as $95,000 or $150,000, you may still be able to borrow enough to get you into your first home. A good adviser will determine which lender gives you the ability to borrow the most.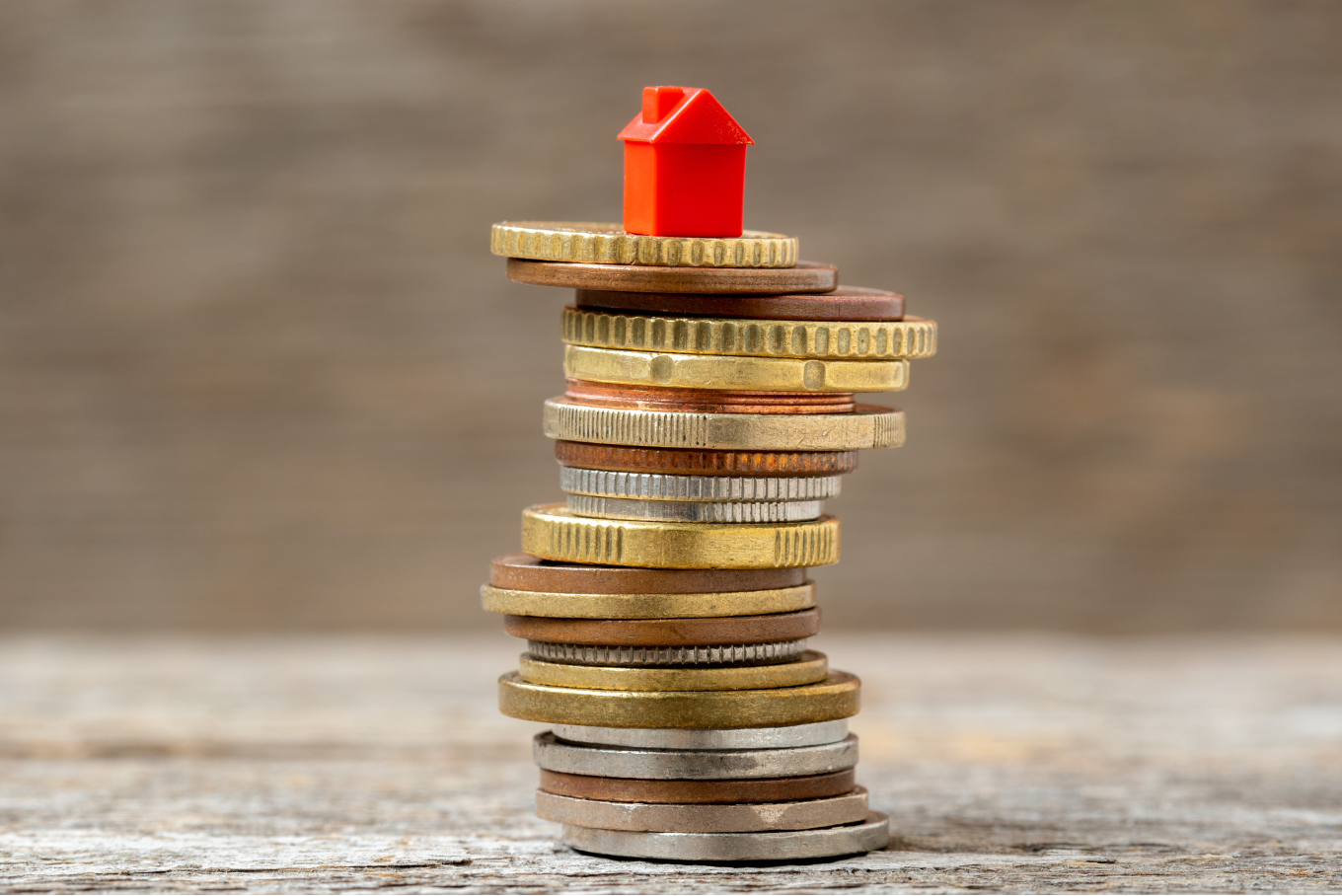 What if the bank says that you can't afford to borrow the loan amount you need?
There are other options available such as the First Home Partnership, which is a shared equity scheme with Kainga Ora. In this instance, you contribute your deposit and are assessed on what loan amount you can afford, and then apply to Kainga Ora to make up the shortfall. For example, if you are buying a house for $750,000 and you have a 5% deposit ($37,500), you then need a loan of $712,500 to complete the purchase. Upon assessment of your financial position, you are only able to service (i.e. afford to repay based on your income and outgoings) a loan of $650,000. There is a shortfall here of $62,500 — this is the amount that you would apply for with Kainga Ora. If approved, Kainga Ora will then own an 8% share of your property.
Again, certain criteria apply to the First Home Partnership scheme, and we strongly encourage you to seek independent legal advice or speak to a mortgage adviser with regard to this type of ownership.
How can you obtain that 5% deposit?
One huge benefit to this product is that your deposit can be fully gifted. Usually, banks will want to see that you have saved a portion of your deposit yourself if the rest of the funds are being gifted from a family member. However, with the 5% deposit loan, your whole deposit can be gifted.
You can also use your KiwiSaver, and the First Home Grant if you qualify under their criteria (you must have been contributing to KiwiSaver for at least three years, be buying your first home to live in, and earn under the income caps for the First Home Grant).
Are there any other benefits?
Some banks will still offer discounted interest rates and cashback — this is usually unheard of when you are borrowing 85%-90%, let alone 95%! For high loan-to-value ratio lending, banks usually apply a Low Equity Premium to your interest rate, which can often be an additional 0.5%-1%, so to be offered discounted interest rates for the First Home Loan is a huge advantage to you as a borrower. Cashback is typically a few thousand dollars, so this can help towards covering your legal fees or moving-in costs. Cashback is paid to your account the day after your mortgage starts (i.e. the day after settlement of the property) and is effectively your money to do with as you please!
If you qualify, what action should you be taking?
Get a pre-approval application underway. They are valid for 60 days, and doing this now will protect you against any future tightening of bank policy that might come into play in that time.
If you have signed a contract on a property, act now! Due to increased demand for this product, banks are experiencing a longer turnaround for assessing the applications — most people have a 10-working-day finance condition in their Sale & Purchase Agreement, and it is taking most banks this amount of time to assess the applications. If you can get a 15-day finance condition, even better.
The application has to be presented ''fully packaged'', so this means you have to be able to evidence all of your deposit, your income, and proof of previous employment up front — you can't say ''I will have saved another $10,000 by the time the property settles".
Only selected banks offer this product, and bank policy and the incentives offered varies slightly between lenders, so it would pay to talk to an adviser to gauge which bank would work best for you. Advisers do this day in and day out, so we know how to present a really strong application to the bank, and which lender would be the best fit for you personally.
We have referenced the First Home Loan, the First Home Grant, and the First Home Partnership here… there's no mistaking that for someone new to applying for a mortgage, understanding the differences between each can get very confusing. While each scheme is designed to help you into your first home, each has slightly different criteria, whether that be the type or purchase price of the property, or your income. It's worthwhile talking to an adviser who has a thorough understanding of how each scheme works, and whether you meet the eligibility criteria for each.
---

Laura Sheehan has over 6 years mortgage experience in both London and New Zealand. She is passionate about helping hers and future generations into their first home — the motto at Lighthouse Mortgages is 'we won't take no for an answer!' Laura has loved exploring her new home here in Aotearoa, and challenges herself to visit a new place every month.