Once a year in early December, our entire team gets together for our company conference, a week-long affair we've affectionately dubbed "PocketCon".
We're a remote team and roughly half of us including myself live here in PocketSmith's home city of Dunedin, or in Māori, Ōtepoti. The other half lives across the North and South Islands of Aotearoa New Zealand, and it's fair to say that most of our interactions are online.
PocketCon is hosted here in Dunedin and it's one of my favourite times of the year. We kick off what seems like a very short week with the airport pickups on Monday and an exuberant family dinner that night, where some of us get to meet in person for the first time.
It's at about this point where I realize that we're all actually in the same room, and my heart overflows a little in the moment. Then I cough a bit to cover it up.
Like many events worldwide, there was a risk that PocketCon couldn't happen this year. It's remarkable to reflect on how quickly the world has changed since our last get-together in December 2019.
We were fired up for a great year of growth, and January and February 2020 were outstanding. Then on February 28 we detected our first case of COVID-19, our borders were closed on March 19, and by March 25 we were in full lockdown.
Though we were no strangers to working from home at that point, we experienced challenges that were new to us. The big unknown quantity of a global epidemic; balancing working-at-home alongside families while home-schooling and preparing meals; securing enough toilet paper and baking supplies.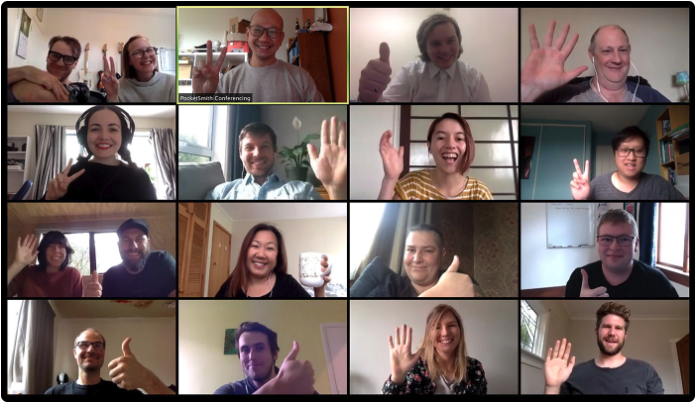 As we worked to adapt to our new situations, we observed a global drop in demand for our software and experienced the first-ever month of negative growth in our history. While this was unexpected, it was understood, given the stressors we were observing in our own community and amongst ourselves.
Looking back, one of the best things we did as a team was to focus on reducing anxiety and improving wellness.
We scheduled frequent but optional video catch-ups throughout the day, shared photos of baking and pillow forts in Slack, and asked everyone to take an additional eight hours off each week to unplug if they wanted, no questions asked. This time was used for things like naps, walks around the neighbourhood, video games, music, cooking, and time with the kids.
We polled our community to learn that their biggest concern and contributor to stress was a change in income, so we set up Plan Ahead, a site with guides on how to best use the free version of PocketSmith to make a quick forecast, analyze spending and make what-if scenarios.
Through it all, we embraced the phenomenon of a remarkable shared experience: with our team, our friends and families local and abroad, and our customers from across the globe.
So maybe 2020 didn't turn out to be our best year so far, but it is perhaps one of our most important. We've experienced depths of kindness, built stronger bonds of trust with each other, and are filled with an immense sense of gratitude for all we have.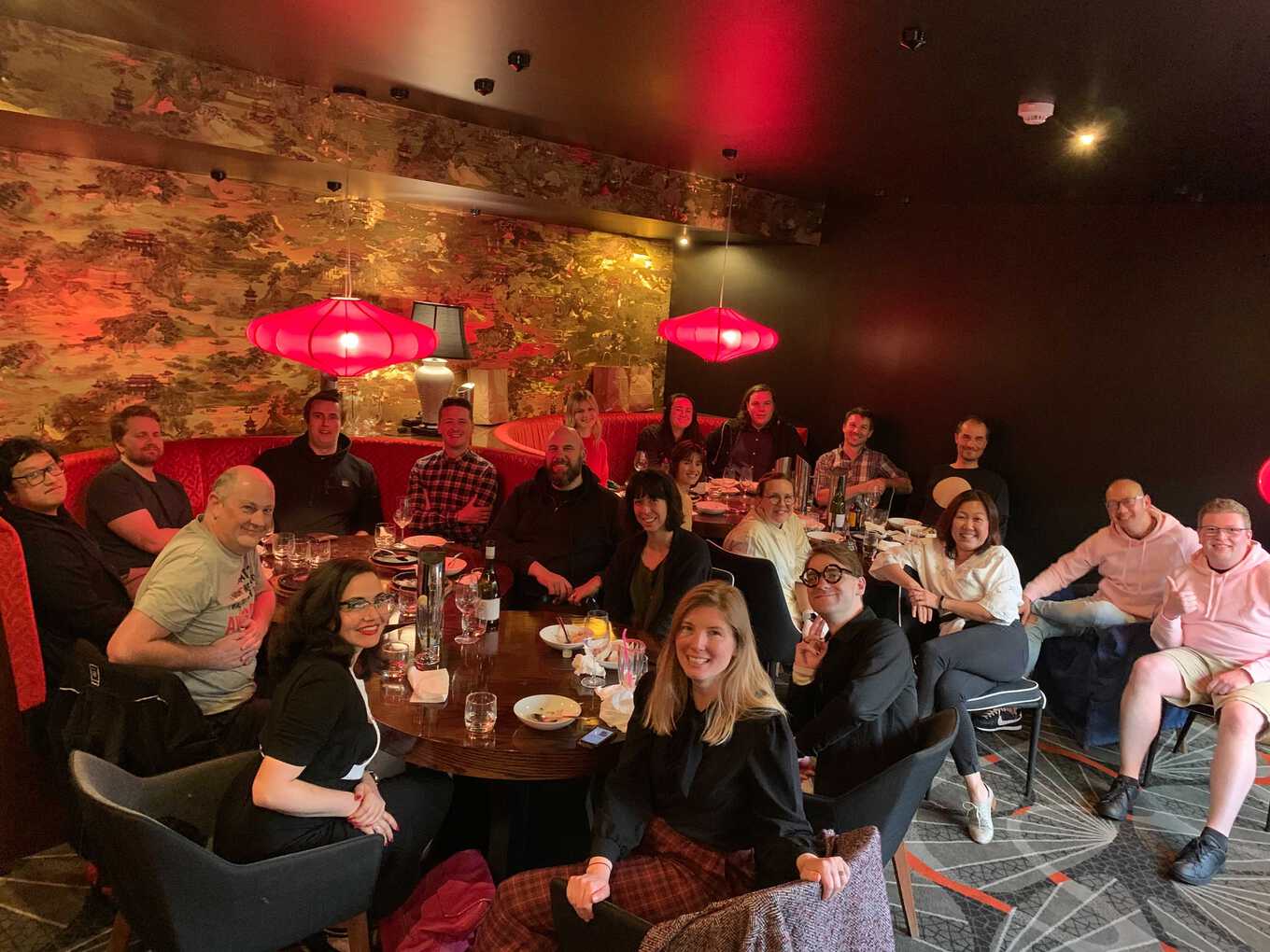 All this time has passed and we're here together again for PocketCon 2020. The sessions which are held on Tuesday and Wednesday are the highlight of our week. PocketSmithers make 20-minute talks on a topic they want to present to the team, and this year's lineup is as incredible as the last.
Topics include geology, video gaming, mental health, and a SCOBY tasting. Sneakers, fashion, Piholes, and Denmark. We learn of the inspirational factors of a song before it's performed for us.
There's a history of stereoscopy, an interactive session on selling, and a bawdy stand-up set that delightfully objectifies 90's fictional characters. We're taught mahjong, beer pong, the ukulele, and techniques to breathe better.
Many talks embody deeply personal experiences and it feels good to reconnect after a tumultuous year.
The days fly by and we laugh, and eat, and laugh, and eat (we've craftily made "Eat, drink and laugh well" one of our company values). We squeeze as much out of each day as possible to spend it with each other.
Goodbye hugs are given out as early as Thursday night, and before we know it, we're at the airport again on Friday.
We're thankful, in this little corner of the world, to have been able to reclaim our freedom to be together. And while we still have distant loved ones we long to see, we know that our patience will pay off in due course, too.
As we bring this challenging year to a close, I hope that you get to be with your family soon as well, wherever you are.
---

Jason is the CEO and co-founder here at PocketSmith. He is fascinated by our unique relationships with our money, and is passionate about making peoples' lives better through the technologies we craft. He's been a sneakerhead since the 80's, and loves gardening on sunny days while listening to Planet Money.